Installation Ideas For Living Room Track Lighting
What Are Track Lights Used For?
Track lights are often used as task lighting. This means they are installed in specific areas to provide lighting for specific tasks like cooking or working at a desk. Track lights are also used as accent lighting. This means that they are often installed in areas to accentuate certain room features, such as artwork or architectural elements. They are also often used to create general lighting in several areas. The thing is, they are versatile and can be set up anywhere without looking or feeling out of place. Think striking lighting. Buyers often add them in areas where they are most needed and used.
Business owners can install them to showcase and showcase product mockups they display in the office. They can also help illuminate conference rooms or common work areas where you may have night and day workers who would benefit from their use. Homeowners may want to use them to create cozy spaces, light up dark hallways, or they may want to give their home office a new sense of style and direction. Keep in mind that adjustable track lights are usually dimmable and also provide warmer or brighter white light. It depends on what you need and what you like.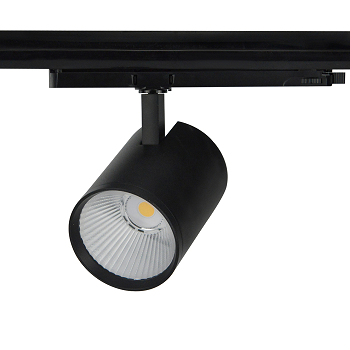 Lighting is one of the most important and often the most overlooked aspects of interior design. Adjustable track lighting is an economical, attractive, and simple way to enhance your home's lighting system and overall design. In addition to being functional, stylish and versatile, track lighting is easy to install and requires minimal modification to your ceiling and drywall. Whether showcasing your favorite framed photos and artwork or transforming your kitchen into a functional and stylish workspace, track lights are a perfect choice.
Ronse living room track lighting is a fantastic option for the living-room, thanks to its performance and versatility. If you desire to elevate the lighting experience of your living space all you have to do is set up a track and pair it with the best track heads.. Track heads are typically used for task or accent lighting, while track pendants are typically utilized for ambient lighting (and not a most likely choice for the living-room). Get some inspiration from these smart principles and styles if you are looking for track lighting concepts for the living space.
Look For A Ready-Made Design
Living space surface mounted lights doesn't need to be an inconvenience. Some track lights come all set to install with a brief track and compatible heads. Search for setups with adjustable tracks so you can place ambient lighting to reach every corner of the living room. Its ambient lighting, or your general purpose lighting, provides a base level of illumination. Track lights, chandeliers, flush or semi-flush ceiling lights, and recessed lighting can all be used to create mood lighting. A common mistake is to stop at this point because ambient lighting provides enough light to comfortably see and move around your home. This is how the lighting in a room seems to lack mood and ambiance.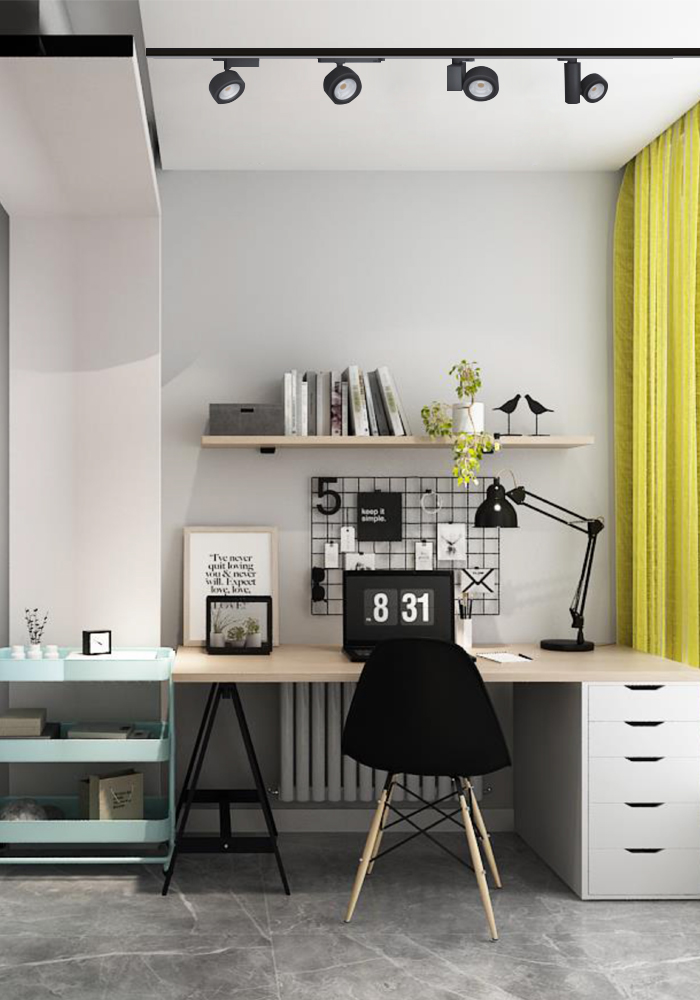 Turn Your Hallway Into An Art Gallery
There's a reason track lighting is preferred by top galleries and museums: it provides a beautiful, even source of light that can flood a wall or focus on an artwork. Install track lights 18 to 24 inches away from the wall you wish to illuminate for a soft, alluring glow. Position the track light at a 30 degree angle to the wall, increase 5 degrees if the artwork is large, or decrease 5 degrees if you want to accentuate the texture of the artwork. Next, determine the intensity of the light by assessing the lighting in the rest of the space: typically, you want to light the artwork so that it appears three times brighter than the rest of the room. Your home doesn't have to be a museum of contemporary art, you can also add a stylish touch to your hallways with track lighting. Whether the artwork you want to showcase is a priceless Picasso or just a treasured photograph, applying track lighting throughout your home will be the perfect way to make them stand out.
Accent Unique Room Features And Displays
If you want to add a little accent lighting to your area, skillfully located track lights might do just the trick. Place mounted lights in the middle of a low beam or shown versus a wall to offer a possibility for state of mind lighting to shine through without using up visual space in your space. When picking mounted lights for the living room, you'll require to decide if you need a straight or curved track. You'll also want to make certain the track heads or pendants you pick are compatible with your track system. Remember that track lighting is just among lots of methods you can transform your living room lighting, however it's an excellent choice for creating multi-functional light throughout the area.
Track lights make for the perfect accent lighting. They're a dramatic way to visually call attention some of your home's most beautiful features. Imagine a living room with a cozy brick fireplace and coffee table adorned with travel souvenirs. Set up track lights above and fill it with bulbs that have a narrow to medium flood as well as a few spotlights to provide both ambient and accent lighting. Positioning the narrow to medium bulbs to wash over the fireplace while singing a spotlight down on your coffee table, your track lighting will highlight everything from a display cabinet filled with a priceless containers to a grand piano. Track lighting is the easiest way to make all of your favorite things absolutely eye-catching.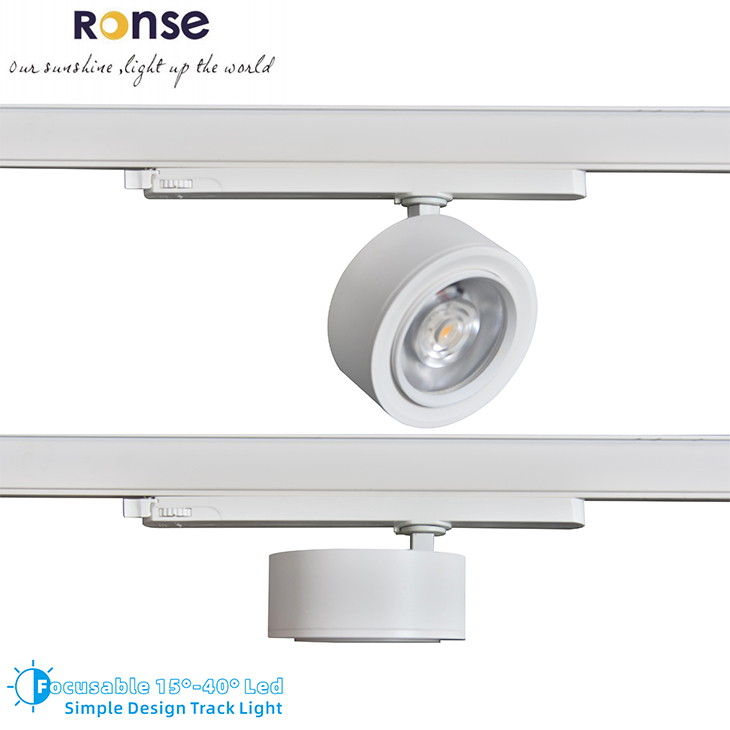 Track Lighting For Urban Style
Whether you have a loft-style living-room or want to integrate a modern metropolitan vibe into your area, track lighting is an exceptional alternative. Run cylindrical track heads along exposed beams as this can highlight high ceilings while including the mark of modern style. Track lights work splendidly even in living spaces with high beamed or angled ceilings. By running the tracks parallel to the beams, you can create a sense of visual consistency. If you have large windows, mounted lights is ideal due to the fact that it won't block the natural light from beaming into the area. Track light heads are produced task lighting. Place track fixtures over strategic areas of your living-room consisting of seating entryways and plans to optimize job lighting protection. Direct the beam where the illumination will be needed most, consisting of straight over the couch or angled toward the entryway.
How To Choose The Best Track Lights
Did you know that track lighting is not only a great addition to modern design? Many people don't know that it can help reduce energy consumption and overall lighting replacement! Here's the thing, track lighting with LEDs typically uses 90% less energy than halogen lights. Not only that, but the track system itself focuses light where you need it most. This can help you stay away from unnecessarily bright areas. They even give you some space and can often be customized to fit the way. But with so many options on the market, it can be difficult to decide which type of track light is right for you. If you need lighting advice and breakdowns to help you find the perfect solution for your residential or commercial space, keep reading.
The first thing you need to do is decide where you want to place your trail lights. Knowing where track lighting goes will help you assess what you need in the design of the lights themselves. For example, some lights are better suited for small workspaces than others, while some options are better suited for high-traffic areas for entertaining. It all depends on the space in which you are trying to improve interior light. Next, you need to start figuring out what kind of light output you're looking for. LED track lights are a great option as they provide high brightness while consuming less power.
This means you save on your electricity bills and don't have to replace track bulbs as often. Now, if you want dimmable track lights, be sure to look for the options in the packaging or the instructions that say they are dimmable. When choosing the best track lighting for your space, you also need to consider the angle of the beam. This is the width, in degrees, of the beam emitted by the luminaire. A wider beam angle will provide greater coverage, while a narrower beam angle will provide more focused light. A good way to start is to figure out how many lumens of light you need to make sure your space is well-lit, it's simple. Keep in mind that this isn't always necessary, but depending on the space you're decorating, it might be useful to know. All you have to do is multiply the length and width of the room you are working in.
Multiply that number by 1.5 to get the minimum lumens or wattage needed for the space. If you have a standard ceiling height (about 8 feet), divide the previous value by the wattage of the bulb you will be using. When shopping, you may also want to know the color temperature of the light to consider. This is measured in Kelvin, and it determines how warm or cold the light will appear. In case you were wondering, a lower Kelvin number means a warmer light, similar to an incandescent bulb. If you want brighter, more natural light, you'll want to look for something with a higher Kelvin number. The average home lighting system is around 2700K-3000K. This shows you that some lighting options are better for a small book nook, while others may be better for a kitchen or dining room.
Ronse Top 3 Commercial Track Lighting Overview
Ronse Lighting Commercial track lighting offers an efficient and convenient way to integrate LED ceiling lighting solutions into any space. Track lighting is adaptable and versatile, can be installed in a variety of different environments, and is particularly popular in commercial and retail spaces. The track lighting system uses two main elements to operate. The track itself can be installed on the ceiling, wall and suspended or recessed, as well as LED track lights installed along the track. These LED ceiling lights can be installed anywhere on the track and are fully adjustable. All system components are secured into a single electrical system, eliminating the need for structural modification and providing a simple and easy modification option.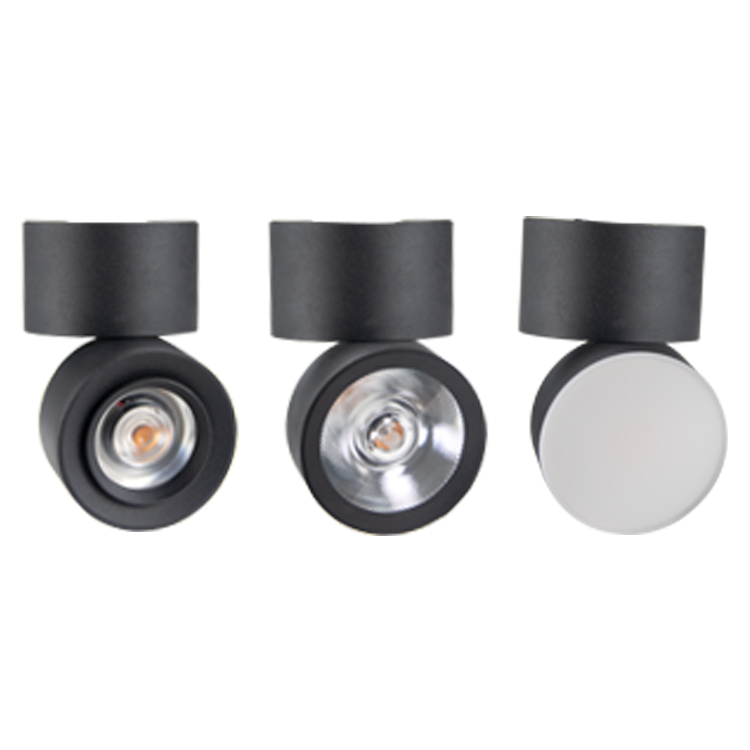 Why Choose Led Track Light ?
LED track lights are energy-efficient and provide excellent light output. This means that the business owner saves money on maintenance and running costs. You can choose from a variety of different wattages, beam angles, and colour temperatures to suit the design of your business. The most important feature for your commercial space is the colour rendering index. The higher the number, the better. Make sure that your track lights have high CRI and a low glare rating.
When choosing the right commercial LED track lights, take the style and function of your space into consideration. A coffee shop is going to have different needs than a retail store. You may need track lights to highlight displays and illuminate goods, while in a coffee shop, ambiance is the most important factor. Therefore, before choosing a track light for your business, consider the style and function of the space first. Then, decide if the amount of light you need will be sufficient.
Benefits Of Using Led Track Light
The main benefit of recessed track lights is that they can be installed in almost any location. You can install them in museums, galleries, and museums, or in the middle of a shopping mall. You can choose the color of your tracks according to the type of art you are displaying. You can choose a color that matches the theme of the store. If you have a museum or gallery, a large display of museum sculptures would look spectacular with the right LED track lights.
Notices When We Select Led Track Lighting
LED track lights offer a wide range of options, from spotlights to accent lighting. They can be used in a museum to illuminate a statue. They can also be used in homes. They can be installed in hallways and kitchens. Most of these fixtures are dimmable, and can be adjusted to suit the decor in your home. You can customize them according to your specific needs. If you're looking for commercial LED track lights, you've come to the right place. There are many types of commercial LED track lights available on the market.
When choosing LED track lighting, consider the space and the function it serves. For instance, a retail store will need different lighting requirements from a coffee shop. For example, a coffee shop will need bright, high-contrast track lights to display its merchandise. For a coffee shop, the atmosphere is more important than the functionality. If you need a spot light for your store's interior design, LED track lights are the perfect solution. Moreover, Choosing an reliable supplier from the led commercial lighting manufacturers is also impotant for homeowner. As pro track lighting manufacturer, we list 3 top led track lighing here.
LED Track Light 20W COB Dimmable commercial track lighting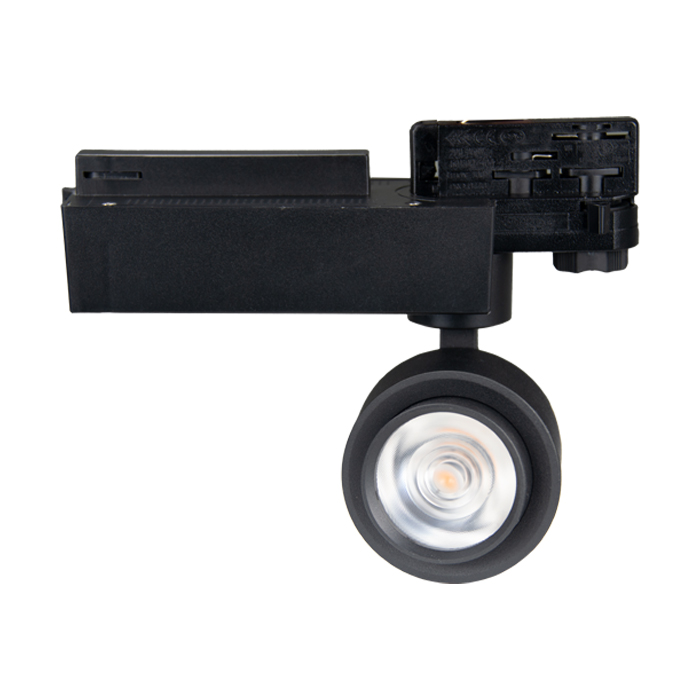 Advantages:
1. High quality of alu housing and construction to make sure track lightcooling good enough.
2. High quality of CoB and driver solution to make sure track light qualitystable enough.
3. Strong Engineer & QC team are good at customizing and offer flexiblesolution for competitive track light.
If you need track lighting for commercial or residential spaces, Ronse Lighting is the perfect resource for you. While different forms of lighting are available, including LED strips, solar lighting, globes and downlights, consumers are never short of options. Plus, we go a step further and provide consumers with a variety of guides to help them choose the right product for their needs. You can expect a varied shopping experience as we provide one point of sale for an endless supply of products and accessories.
CONTACT US

Foshan Ronse Lighting Technology Co., Ltd.
We are always providing our customers with reliable products and considerate services.
If you would like to keep touch with us directly, please go to contact us