How To Buy LED Recessed Lighting In Need ?
How To Choose Recessed Lighting ?
Medium threaded base recessed fixtures can use incandescent, fluorescent, halogen or LED bulbs. There are also fixtures with special lamp sockets or sockets that can only use certain bulbs, usually fluorescent or halogen. If you like the energy savings, long life and cool temperatures of fluorescent lights, but love the warm colors of incandescent lights, buy low Kelvin fluorescent lights. For high intensity light, especially in small areas, halogens generally work best. For warm general lighting, most people prefer incandescent lamps. LED bulbs can combine several of these properties. There are many options for choosing the right recessed lighting for you and your home. From what best suits your style and taste, to the logistics of the fixtures themselves. To help you decide, here are some questions you should answer before buying:
What About Purchasing Led Recessed Light ?
If you're looking for an energy-efficient and durable indoor or outdoor lighting solution, consider using 2 inch LED recessed lighting. They provide high-quality light, are easy to install, You'll be amazed by how quickly these lighting kits can be installed. These LED recessed lighting fixtures are designed to fit virtually any housing size or fixture, so you can use them in any room of your home. In fact, you can install 2 inch can lights in smaller rooms and spaces to increase the amount of light in these places. Another benefit is that they provide a clean look and are easy to maintain. However, before you buy a 2-inch recessed lighting fixture, make sure you know what kind of environment it will be in.
Besides illuminating rooms with an even amount of light, 2 inch recessed lights can also draw attention to home accents such as artwork and paintings. The fixtures' positionable light sources create an immediate visual impact. Adding a couple of these accents to your home will definitely make it more attractive. This lighting will add a sense of style to your space. You'll find that Ronse recessed light will add a touch of class to your interior design. When choosing the correct lighting for your home, it is important to choose a color that is compatible with the room's decor. If you're lighting a room with art or sculptures, 2 recessed lights can also enhance the appearance of those accents. A contrasting color can enhance the overall effect of a room's design, while a warm shade will create a soothing atmosphere. Regardless of what you choose, it's important to decide what type of LED recessed lighting will work best for your home.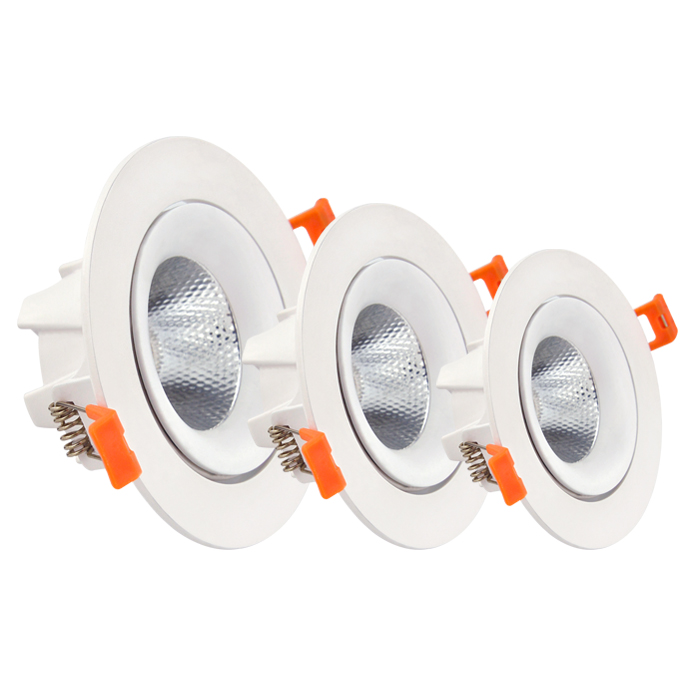 Since recessed lights are often installed in small spaces, they can be installed anywhere. These lights are designed to be placed in areas that don't require a lot of light. Their small size also allows them to be placed where they are most beneficial. They are also available with various trim finishes, which can be white or black. You'll be able to find a suitable commercial led track lights for your home. You'll be glad you did. Choosing the right color is critical. The right color can make or break the look of a room. Fortunately, LED recessed lighting can be used for both interior and exterior purposes. They can help you highlight accent pieces and artwork in your home, which can be a great way to enhance your home's decor. They can also provide direct illumination to small areas, such as corners or under a table. There are many options when it comes to LED recessed lighting.
LED recessed lighting can be a great way to draw attention to artwork and other accents in your home. The two-inch size also allows you to position light in different areas of your home. You can adjust the intensity of your light to suit your needs. By changing the brightness of your lighting, you can alter the overall mood in any room. You can create a cozy atmosphere by using a few different LED bulbs, or you can choose more bright lights in different rooms. If you're looking for an accent light in your home, 2 or 4 inch recessed lighting can help you draw attention to art and accents. The lights can be installed in a streamlined, air-tight design. This means that there is minimal need for a can housing in the room. You'll have the perfect ambiance in your home. It's all about having the right lighting for the job. It should be easy to install and maintain and can be installed in a matter of hours.
Part One# 2 Inch Recessed Lighting
Add A 2" trim To Your Recessed Lighting Arrangement
For modern residential and commercial spaces, recessed lighting is one of the most versatile lighting options available. Sometimes called can lights, top hat lights, and spotlights, recessed lighting is perfect for everything from low-ceilinged playrooms to high-ceilinged rooms (typical of loft or warehouse-style spaces). Recessed lighting also saves valuable space, making it ideal for offices and small minimalist spaces. Multiple trims allow for complete customization and trim sizes range from small 2" versions to larger 6" models.
How to Choose Recessed Lighting Decor ?
Choosing the perfect recessed fixture starts with understanding the different trims and housings available. The smallest trim size available, the 2" recessed light is suitable for spaces such as hallways and alcoves, but is versatile and can be used in other areas as well. Damp or damp recessed fixtures are ideal for use in bathrooms, saunas and any other areas that is regularly exposed to moisture. Installing recessed lighting in a modern residential or commercial space offers unparalleled versatility as these fixtures can be ceiling or wall mounted. For large areas, choose large fixtures such as 5" recessed lights or 6" recessed lights. Larger fixtures cover a larger area and can be installed as individual fixtures or in groups.
Housing type is also an important consideration when selecting the perfect recessed fixture. The most popular housing types include low voltage and line voltage, and the type you choose is usually based on the intended use of the new light fixture. Low voltage recessed light boxes are a good choice for installation in living rooms, bedrooms and other areas where ambient lighting is preferred. For more powerful lighting for large spaces, choose an easy-to-maintain in-line housing. Since the inline box is hardwired, installation may require the expertise of a qualified electrician. When it comes to installation, recessed lighting is a great option, whether it's a new construction or a remodel project. It is easier to install recessed elements in new buildings because the design specifically includes new recessed lighting. For renovations, recessed lighting kits allow you to upgrade existing recessed lights or add them to a space with minimal effort.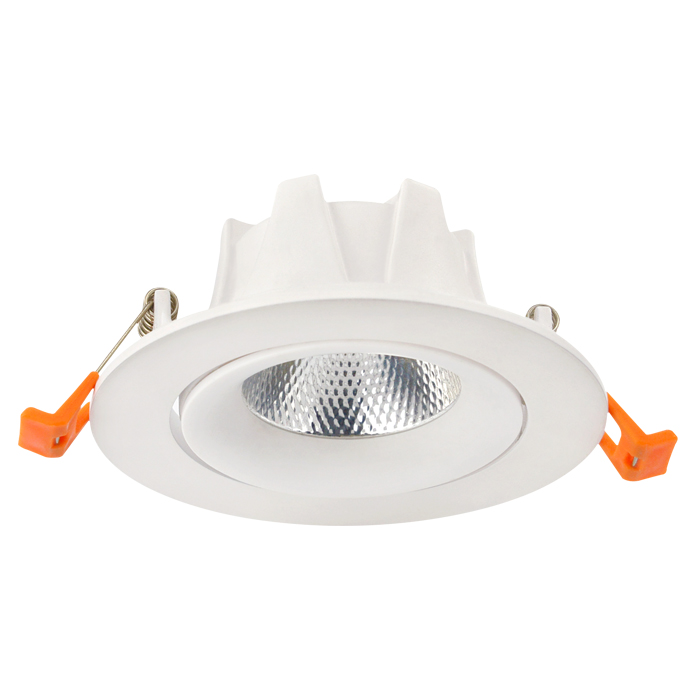 Favorite Recessed Lighting Features
The most popular recessed lights are practical and eye-catching. Top-selling recessed lighting models include integrated LEDs, optional mounting clips, and an Energy Star rating for commercial and residential applications. Some of the most popular decorative 2" low voltage fixtures feature 25 degree vertical adjustment, sturdy die-cast aluminum construction, and a UL certified moisture resistance rating that allows install the fixture in a variety of indoor locations.
For wet or damp locations like bathrooms, choose the popular 2" UL Listed Wet recessed light with variable beam spread and ELV dimmer compatibility for custom illumination. Other popular bathroom recessed light features , include high-efficiency LED recessed lighting that evenly distributes heat, providing a welcome combination of light and warmth in today's modern bathrooms. No matter where you decide to install recessed lighting, there are a variety of solidly built options to choose from. Decorative finishes range from smooth copper bronze, brushed nickel, and bronze metallic shades to neutral whites and blacks.
Best 2" Recessed Lights Lighting
Choosing the best recessed lighting for an interior space isn't necessary once you know what to look for. There are several options for recessed lights. For remodeled spaces, don't forget a complete 2" recessed lighting kit and be sure to choose fixtures based on the ambient or lighting needs of your space. Whether you choose 2" recessed fixtures or larger units like 3" recessed lighting or 4" recessed lighting, there is certainly a choice provided by Ronse Lighting Manufacturer . LED recessed lighting can come in many different styles. You can choose a light with a high lumen count, a low wattage, or a color temperature of just 5000K. The latter is the most energy-efficient of all, and it is ideal for spaces where the ambiance is warm and inviting. Some types of recessed lights are adjustable, so that you can change their brightness to suit your needs.
When buying a new led commercial lighting fixture, there are a few things to keep in mind. For starters, the location of the fixture is very important. When choosing the location for your recessed lighting fixtures, consider the surrounding decor and the lighting you need to provide. You can also consult with a qualified electrician to help you figure out how many lights to buy. You should understand the different features and how they work before you make your purchase. The key technical considerations for Ronse led recessed downlights include its IC rating, housing style, and line voltage or low-voltage option.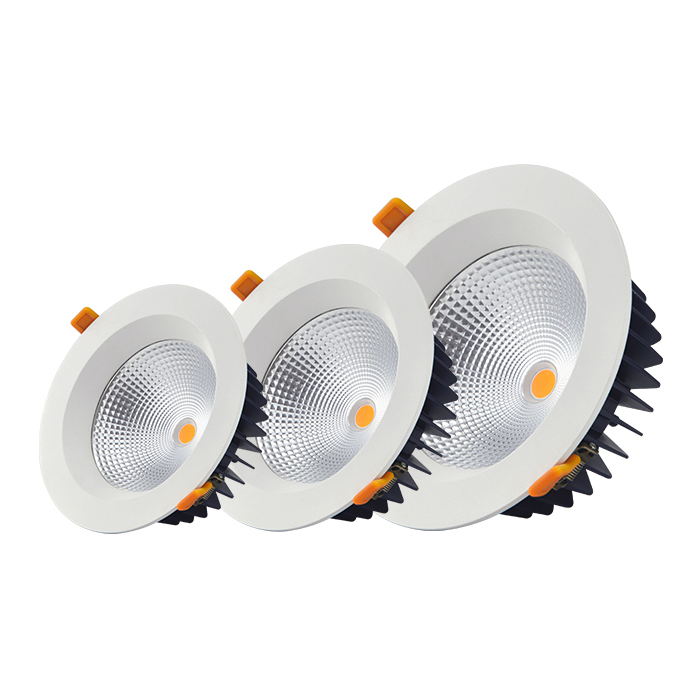 Part One# 4 Inch Recessed Lighting
The style of a housing and the type of mounting brackets you choose are also important. You'll want to consider the area that it's going to illuminate, and whether the surrounding decor will be a match. You'll also want to consider the location and the layout of your home. The lights are environmentally friendly, and their dimming capabilities are the biggest advantage. They are energy-efficient and can be installed in any area of your home, indoors or outdoors. There are several factors to consider before purchasing a 4-inch LED recessed lighting. It is important to select the best one for your needs. When considering purchasing LED recessed lighting, Choosing a reliable led recessed lighing manufacture is important for new one, Ronse has over 16years in producing lighting.
There are many functional led recessed light for sale on Ronse Lighting Websites. if you have interest in our products, please contact us as soon as possible so as to we can give your price lists and detalied about our products. Looking forward to your letters. Led recessed light is a popular way to add ambiance to a room. Its flexibility makes it easy to install and can be installed with ease. You can choose between 3-inch, 6-inch, and twelve-inch recessed lights. The size of the light can be dictated by the type of lighting you want. The larger the diameter of a light, the more luminous it will be, as well as the distance it covers. These ring-shaped fixtures are available in 5 Kelvin temperatures and two styles. They can be used in any existing 6 inch housing, and are designed to fit perfectly. If you're looking for a high-quality light fixture, you should check out LED recessed lighting, which is a great alternative to fluorescent bulbs. Our 4 inch led recessed lighting is a great choice for large rooms. The larger diameter of the ring makes it easier to light a wide surface.
The light is adjustable and can be easily hidden inside a recessed cylinder. The cylinder is generally airtight, and it prevents airflow between the conditioned space above and the unconditioned space below. The cylinder can be angled to provide maximum illumination. Before choosing a 4-inch LED recessed downlight, consider its power rating. A 6-inch light can power the entire house. Its power rating is important because it can power a whole house. Its low-voltage feature makes it compatible with various types of recessed bulbs. The housing is designed to accommodate the bulbs, including pin-base and screw-in bulbs. A light with a high power rating is also ideal for reducing electricity bills.
CONTACT US

Foshan Ronse Lighting Technology Co., Ltd.
We are always providing our customers with reliable products and considerate services.
If you would like to keep touch with us directly, please go to contact us