Considerings To The Custom Track Lighting Installation
Lighting can easily make or destroy a decoration. It goes without saying that decorative components alone cannot be without functionality and practicality, because lights can not only destroy a person's decoration, but also greatly affect health and the state of the occupants' hearts. Lighted chandeliers should be considered, they can easily provide a focal point in a space but work in less dramatic spaces and areas that require direct trail lighting. modern homes are very used to tracking lighting as it is often used as support light in various installations, art exhibitions, or just accent light for a detail we love, modern elements have been used in many interior design styles and the following below track lighting ideas show the huge possibilities here.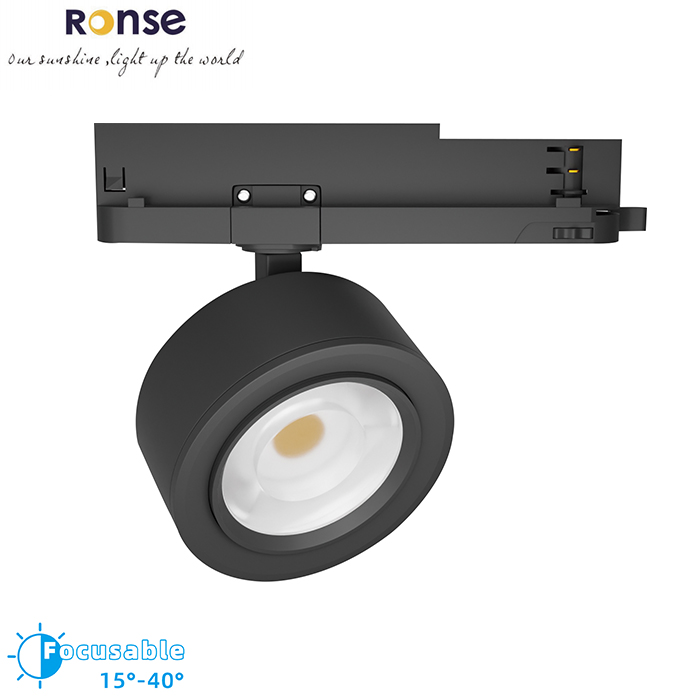 A more affordable option for a track lighting installation is LED lights. These can give your room the look and lighting of standard track lighting, but don't require the compatibility with the track rails. They're a good choice if you want a lighting system that won't overpower your room with excess light. But if you're looking for a more sophisticated look, you can opt for fixed-rail LED lights. These types of fixtures provide a stunning, elegant look that blends with any interior design. Track lighting offers many advantages over other lighting options. For one, it is much easier to install and requires fewer electrical boxes. You can change the lighting style easily - by simply sliding the light to a different spot - without modifying your electrical boxes. Because it is easily adjustable, track lights allow you to be more creative with the way you arrange them. This flexibility is the key to creating the look you want for your room. So, make sure to plan ahead and consider custom track lighting for your next project.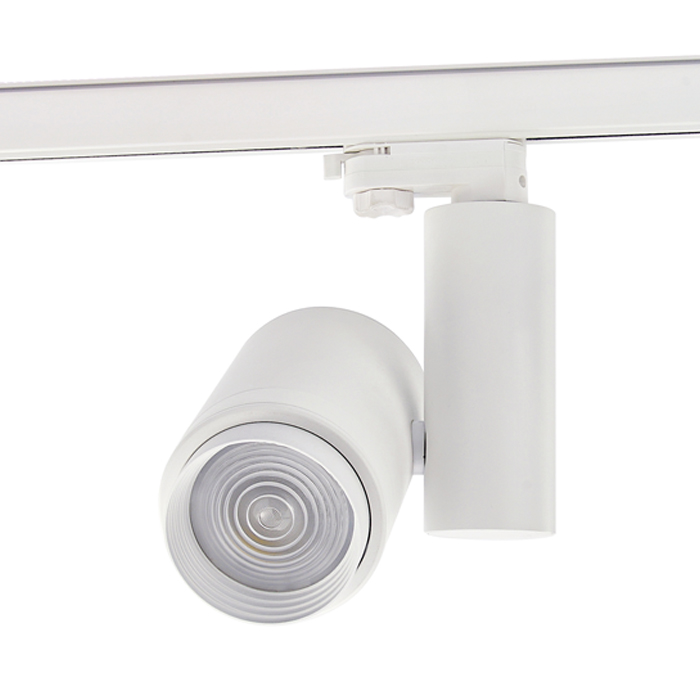 Whether you need track lighting for your kitchen island, your home bar, or a single task area, the right lighting can help you focus on the task at hand. Custom track lighting systems consist of two basic parts: a track and a head. The track is made from a metal wire that holds the lighting fixtures and connects to the ceiling in any desired configuration. The track is typically available in four or eight-foot lengths and features special connectors known as T-connectors that allow multiple angles to be created. Besides, when it comes to the wireless custom track lighting, it has been becoming the most popular choice for many youth family.
The wireless track lighting is that you won't need to wire the fixtures, and they can easily be installed using 3M adhesive strips. These light fixtures provide bright lighting under kitchen cabinets, along hallways, and more. These lights can be paired with other wireless track lighting kits for even more illumination. In some cases, you can buy more than one wireless track lighting kit, which adds up to 20 lights. Once you've installed one wireless track lighting system, you can purchase more.
You can also choose between classic and contemporary styles. The former is more relaxed, and is popular in venues and areas with a laid-back atmosphere. Contemporary, on the other hand, is sleek and modern, and features less straight lines. While traditional lighting is beautiful, contemporary lighting can be just as stylish. With so many different options, you'll be able to make your space uniquely yours. If you're unsure of what style to choose, don't worry. Turn to Ronse lighting for help, we have many experts online for solving your problems here !
If you are looking for an energy efficient and versatile light fitting for your home, then a dimmable LED track light is the perfect choice. These lights can rotate 360 degrees and even 90 degrees to direct light to key areas of the room. This makes them a versatile lighting solution, which can help you navigate around the room, highlight important artwork, and more. Here are some important things to know about dimmable LED track lights. Dimmers control the brightness of light bulbs in your home. They work with many common fixtures that you can use to quickly improve the mood of a room. Dim light bulbs also save energy. Before installing a dimmer, there are a few important points to consider. Although dimmers can dim various lights and fixtures, they require compatible bulbs to operate.
Can House Lights Be Dimmed ?
Ronse standard dimmable led recessed lighting can be used with most light fixtures, including halogen and incandescent lamps. Determine if your fixtures use line or low voltage. If you are installing line voltage track lights and track lights with incandescent bulbs, you can use a dimmer switch to control their brightness. Be sure to use a line voltage dimmer. Mains voltage switches are not suitable for low voltage lighting.
There are two types of low voltage dimmers. Some have a magnetic system that dims the lights, and some have electronic dimmers. When you want to dim the lights in your home, first check the voltage requirements, then decide if your light fixture needs a magnetic or electronic dimmer. For example, LED fixtures can be used with standard dimmers, but some may require specialty dimmers. Similarly, not all compact fluorescent (CFL) fixtures can be dimmed. If you are installing dimmable CFL lights, you should always check your dimmer switch to make sure it works with these types of bulbs. Universal dimmers are designed to be compatible with low voltage, LED and CFL bulbs.
The Delight dimmable track light offers a flexible solution to adjust fixture position with 350 degree swivel and 90 degree tilt to produce stunning accent and task lighting. These dimmable track kits provide high power illumination with 90lm/W efficacy for high ceiling lighting environments. Additionally, the excellent optical design and high color rendering index of over 90 ensure excellent color quality for creating sparkling and impressive lighting effects. Almost any fixture with a standard socket can be dimmed with incandescent or halogen bulbs. Many people use standard dimmers and controls to adjust the brightness of pendant lighting to create the ambiance of a restaurant. Adding dimmers to ceiling lights and wall sconces in your bedroom lets you control the brightness for reading or getting dressed. Dimmable LED track lights provide bright accent lighting for hallways and accents. The dimmer can even be used with your outdoor lighting to enhance your nights.
How to Control Dimmable Lights
You can set the dimmer to work in different ways. If you want to dim your lights with just one switch, you can use one dimmer for all you need. Multiplex settings provide more control points. You can dim the lights from a central point and control the power (but not the brightness) of the lights elsewhere. With multiple dimmers, you can control the brightness from several different positions. If you want to be able to turn on the top and bottom stair lights, you will need to install regular switches in two places. If you want to dim the lights in two positions, you will need separate dimmers that support multi-position setups.
Dedicated dimmers offer more features than standard dimmers. These fixtures sometimes feature click screens that allow you to program your preferred light level. After setting the brightness you want, you can tap the screen to automatically adjust the light. While some dimmers have knobs, others use slide switches to control the intensity. The wireless remote allows you to control the dimmer from anywhere nearby. You can even attach these remotes to your car's sun visor, so you can control dimmable lights before you enter your home. If you have a standard fixture, especially one designed to use incandescent or fluorescent light, you should be able to easily find a compatible dimmer. Whether you are installing low voltage or line voltage fixtures, there are many ways to use dimmers in your home.
If you are thinking about putting in some outdoor LED track lights in your backyard, it is important to consider several factors. This type of lighting has a wide variety of benefits. For starters, it can light up a sculpture in a museum. There are numerous types of track lighting available to suit any taste or budget. Here are some of the best options for your yard:
Putting Outdoor LED Track Lights in Your Backyard
If you're looking for a simple, low-cost way to illuminate your yard, you can purchase a track lighting kit. You can assemble it yourself, or you can buy a track lighting kit that comes with everything you need. However, if you'd prefer to save money, you should consider purchasing track lighting from the same manufacturer. Track lighting from different manufacturers may not be compatible and will void the warranty. Instead, look for track lighting with a manufacturer's warranty.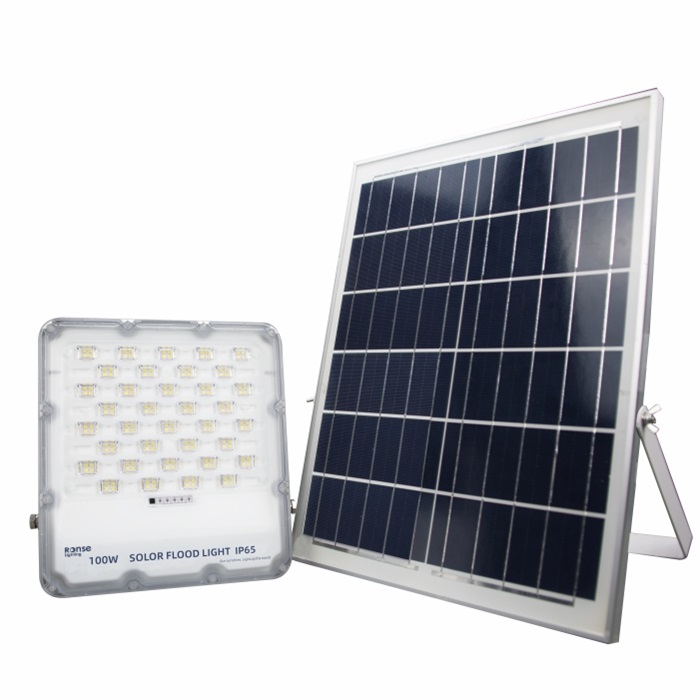 Ronse wholesale Led solar light is very effective in many places and offers almost infinite options for modern illumination. They are cooler to the touch and have individual light heads. You can direct the light in any direction to create a beautiful effect. This type of lighting is also useful for task lighting. You can direct it toward an area, like an artwork or a specific task area. Depending on your needs, LED track lighting systems can be customized to fit any space.
You can choose between a line or low-voltage track lighting system. Generally, line-voltage track lighting is simpler to install. However, the voltage level may be different. If you're putting in outdoor track lighting, the power supply from your home's wall may not be sufficient. If you're considering a line-voltage system, you should check that it provides 110-120 volts. Some other benefits of LEDs over other types include being non-irritating to bugs. Furthermore, they are UV-free and will not attract mosquitoes and other insects. Aside from being low-cost, you can choose a solar-powered strip. You can connect multiple strips together if needed. Alternatively, you can go for a longer strip and cut them in half. If you're unsure of the length, you can always buy a shorter strip.
When choosing a power supply, be aware that its voltage should match the voltage of the tape you plan to use. Strips are mostly 12 or 24 volts. You should also pay attention to the power of the power supply and the light bar. The power of the light bar must be at least 20% lower than the rated power of the power supply. If this confuses you, don't worry, you're not alone. Luckily, you can use a simple formula to determine how much power you need. First, find out the watts consumed per foot of lighting strip. Multiply this number by the length of the lighting strip in feet. Once you have that number, multiply it by 1.2. The numbers you get will tell you the minimum power supply size you need to run all your tapes.
CONTACT US

Foshan Ronse Lighting Technology Co., Ltd.
We are always providing our customers with reliable products and considerate services.
If you would like to keep touch with us directly, please go to contact us